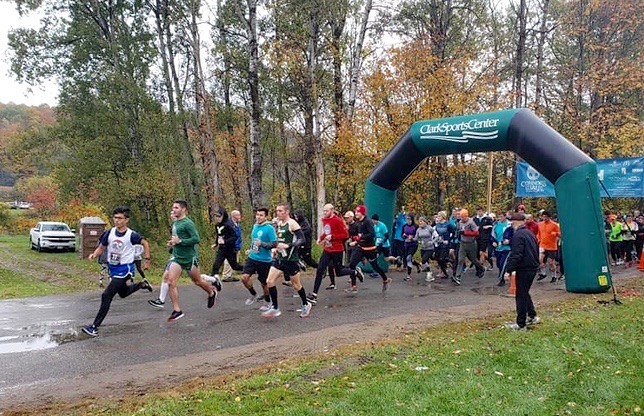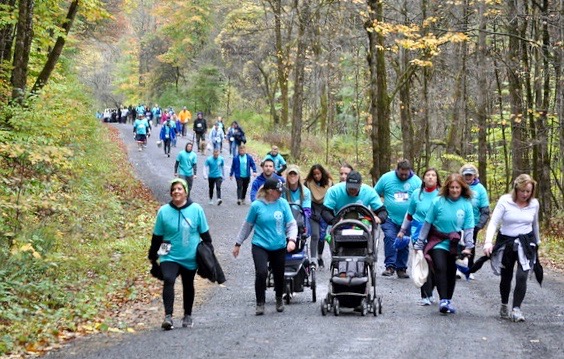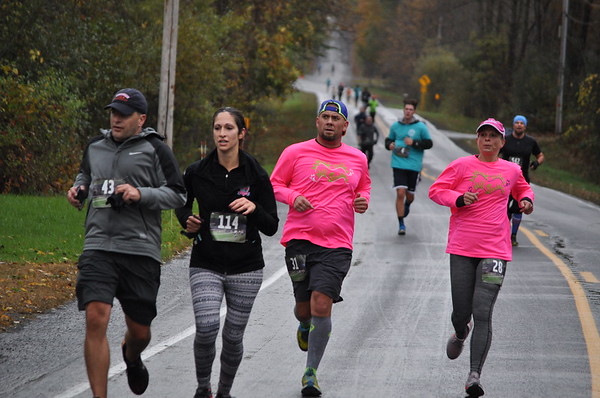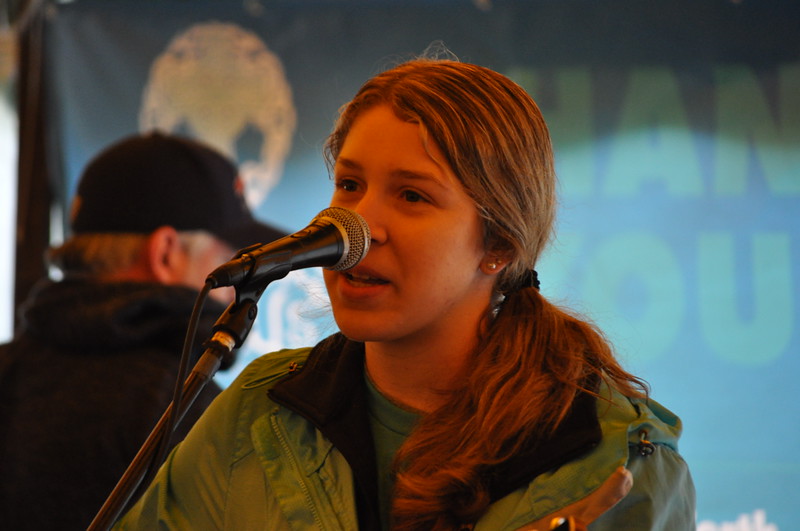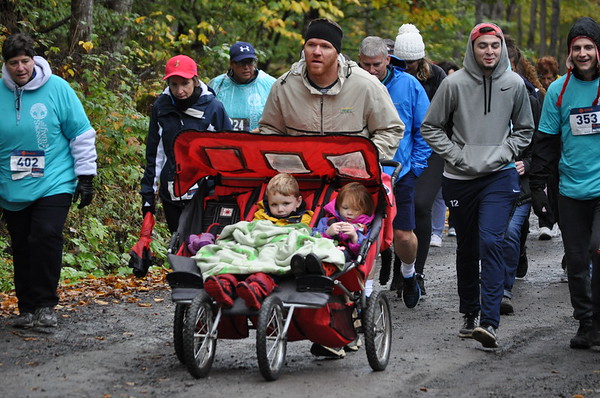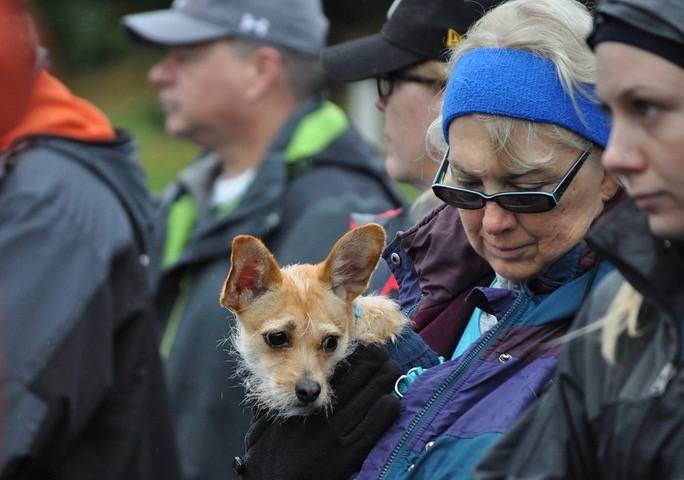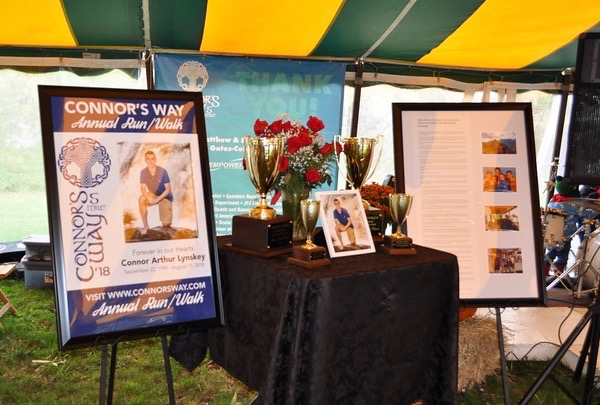 Connor's Way Run/Walk 2018
October 13, 2018
The first annual Connors Way Run/Walk was an enormous success. Our very caring community turned out in force to celebrate the life of Connor Author Lynskey, a special young man. Volunteers, local fire departments, businesses, the Herkimer County Sheriff's Department and the New York State Police provided essential services throughout this event. Four hundred participants braved the drizzly rain and cooler temperatures to follow in Connor's footprints through the beautiful Hinckley State Forest. The event was kicked off with the arrival of the New Hartford American Legion Post 1376 Colorguard and The Pledge of Allegiance, followed by a heartfelt prayer led by Father Vincent Long. Runners and walkers were led to the START line by the solemn sound of bagpipes performed by Daniel Murphy.  As the morning progressed, runners and walkers were rewarded with rays of sunshine that pierced the clouds as participants crossed the finish line. The Crazy Fools, a local popular band, including two of Connor's cousins, entertained the crowd while food trucks offered community favorites.  So many of Connor's friends were in attendance, from childhood through high school, along with newly-made friends he met last year as a freshman at Sienna College. A close college friend, Katherine Arsenault, paid tribute to Connor with a beautiful song that she wrote and sang at the awards & remembrance ceremony after all participants crossed the finish line. The community support, from volunteers to participants, was overwhelming and made the 2018 Connor's Way through the Hinckley Forest a very special and heartfelt event. 
We will once again celebrate Connor's life at Connor's Way Run/Walk 2019 on Sunday,  September 8th.  Please check back for upcoming event and registration information!
Please use the following link to view the many photos that participants have shared to our website.
 https://connorsway.smugmug.com
We congratulate the following first-place runners for a job well done! 
 Age 11-19:  F-Avery Crossley, M-Gregory Lynskey
 Age 20-29:   F-Abbie Sutliff, M-Grant Norton
 Age 30-39:  F-Carrie Skermont, M-Mike Winkler
 Age 40-49:  F-Virginia Yerman, M-John Kolh
Age 50-59:  F-Monica Stowell, M-Joseph Long
 Age 60-69:  F-Debra Whiting, M-Mark Curley
 Overall Winner Age 17 & Under F-Alexis LaFever, M-Dylan Williams
 Overall Winner Age 18 & Over   F-Nicole Mills, M-William Callahan
THANK YOU TO OUR GENEROUS SPONSORS!
Gold Sponsors
AmeriCU
Adirondack Bank
Bruce F. Daniels, Esq.
Delta Lake Inn
Weber Photography
The Tent Gallery
Eggan Septic & Environmental Services
Father Vince Long – In Memory of Addie & Orlando Long
Silver Sponsors
McDonald's
Nimey's Superlube
Central Payment – Dan Herrman
Bernadette Romano Clark, Supreme Court Justice
Maines Paper & Food Service, Inc.