The Connor Arthur Lynskey Scholarship Committee presented an award opportunity for graduating seniors from high schools in Oneida and Herkimer Counties, as well as awards at Holland Patent Central School.
The scholarship for Oneida and Herkimer Counties was based on academics and leadership qualities and  was awarded on June 25, 2019 to Benjamin Miller of Rome, a graduate of Rome Free Academy, who will be majoring in Biology at Houghton College in the fall.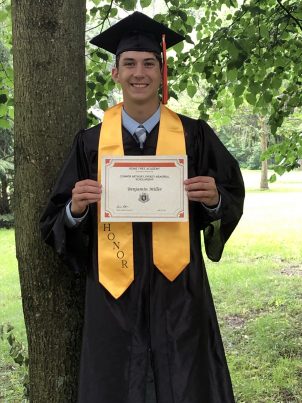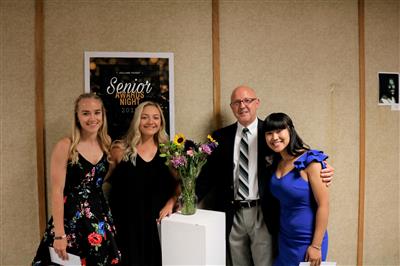 Three awards were given to graduating seniors at Holland Patent Central School on June 20, 2019. The first was an Honorable Mention Scholarship, awarded to Olivia Smith, who plans to pursue a Nursing degree at SUNY Plattsburgh in the fall.  The second scholarship was an Athletic/Character Award presented toa student who, like Connor, displays a love for athletics and, in particular, conveys strength in character.  This award was presented to Mayle Lupia-Eannace, who will be attending Albany College of Pharmacy and Health Sciences, majoring in Pre-Med or Pre-Physician's Assistant studies.  The third award was an Academic Scholarship awarded to a student who not only excelled academically but also desired to pursue an education in the medical field, as Connor was in the midst of pursuing.  This award was given to Hannah Bochniak, who will be attending Hartwick College in the fall, majoring in Biology/Pre-Med.