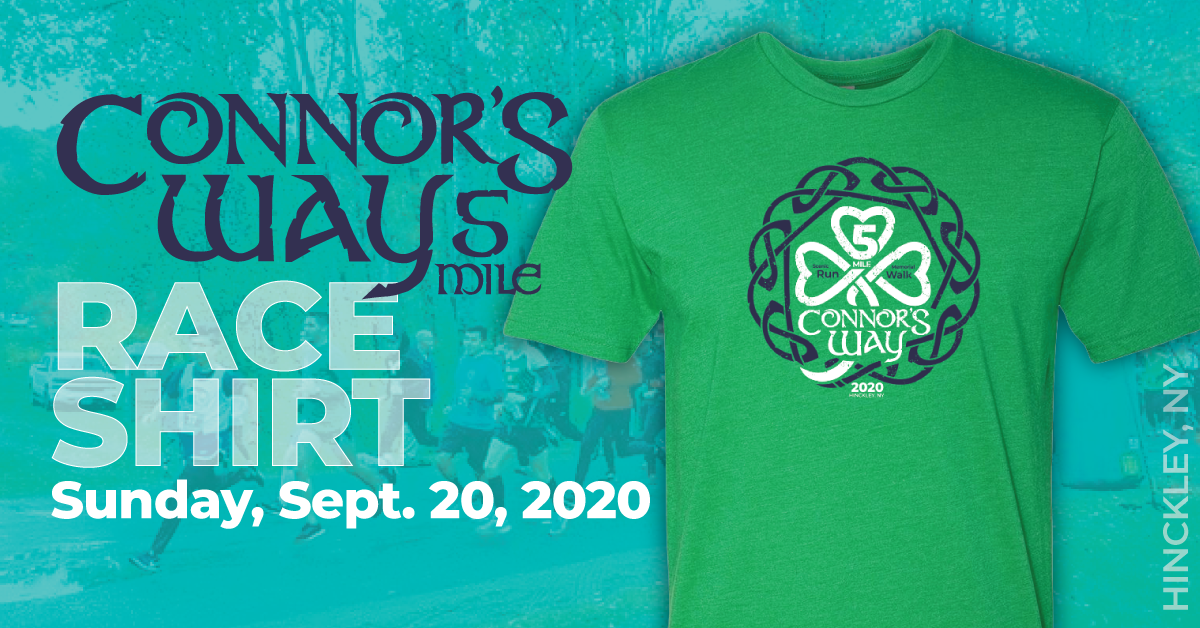 Connor's Way 5-Mile Memorial Run/Walk 2020
Sunday
September 20, 2020
Connor's Way 2020 will be held on Sunday, September 20th!  Whether it will be in person or virtual is undetermined at this time, but we will let you know once that decision is made. 
Because of your continued support of Connor's Way, seven memorial scholarships will be awarded this academic year – recipients to be announced at the end of the month, once the presentations have all been made.  
This journey does not end here in this place nor on this day.  This journey continues…..